On this page I'll talk about Matchbox Twenty's two main LP's ("Yourself Or Someone Like You" & "Mad Season by Matchbox Twenty"). If you love Matchbox 20, check out Tabitha's Secret at www.tabithas-secret.com.

Yourself of Someone Like You
Atlantic Records, 1996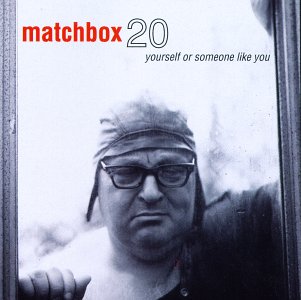 Track List:
Real World, Long Day, 3 a.m., Push, Girl Like That, Back 2 Good, Argue, Stop, Kody, Busted, Shame, Hang
"Push" became my favorite song of all time, "3 am" was one of the most emotionally charged songs of 1997, "Real World" became my favorite music video, and "Back 2 Good" is one of my favorite slow songs. The album doesn't stop there. "Long Day" has become a Friday anthem for me and "Shame" gave me my high school yearbook quote. YOURSELF OR SOMEONE LIKE YOU is a classic.
Mad Season by Matchbox Twenty
Atlantic Records, 2000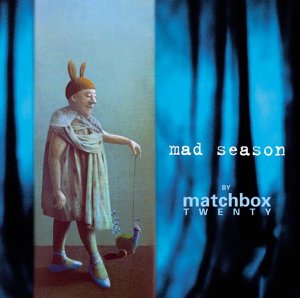 Track List:
Angry, Black & White People, Crutch, Last Beautiful Girl, If You're Gone, Mad Season, Rest Stop, The Burn, Bent, Bed of Lies, Leave, Stop, You Won't Be Mine
"Yourself of Someone Like You"
There are few cd's that you can listen to over and over and not get sick of. "Yourself or Someone Like You" is one of them for me. It was the second album I ever purchased (first being The Wallflowers' "Bringing Down The Horse") and it has become my biggest influence for getting into music. Unlike most of the talentless crap coming out these days in the rock scene, Matchbox 20 is refreshing. Sure the lyrics are depressing but at least they mean something. It's better than screaming off the top of your lungs about getting nookie. This band has talent and if you're in doubt, listen to "Mad Season By Matchbox Twenty."
"Push"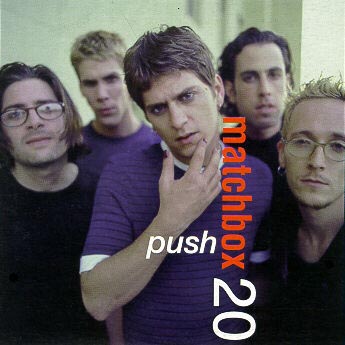 This is my favorite song of all time. Not because it was Matchbox 20's first big release off of 'YOSLY." The song holds a lot of emotion and just plain rocks. For all of the feminists that claim it's offensive to women, take a chill pill. Listen to the song again and open your mind.
Matchbox Twenty has released a total of nine singles so far from their first two albums. They are:
"LONG DAY"
"PUSH"
"3 AM"
"REAL WORLD"
"BACK 2 GOOD"
"BENT"
"IF YOU'RE GONE"
"MAD SEASON"
"LAST BEAUTIFUL GIRL"